DATE - 2023/11/03
MT Series
Automotive General Multilayer Ceramic Capacitors
Description
AEC-Q200 Size 0201~1210, C0G/X7R, 10Vdc~1000Vdc
INTRODUCTION

MLCC consists of a conducting material and electrodes. To manufacture a chip-type SMT and achieve miniaturization, high density and high efficiency, ceramic condensers are used.
PDC's MT series MLCC is made by X7R dielectrics and which provides product with high electrical precision, stability and reliability. Besides, MT series MLCC is tighten controlling in quality in line to assure quality performance in automotive applications and qualified to AEC-Q200.
FEATURES
A wide selection of sizes is available (0201 to 1210).

High capacitance in given case size.

Capacitor with lead-free termination (pure Tin).

The MT series meet AEC-Q200 requirement.
​
APPLICATIONS
For Navigation & Information equipments.

For entertainment equipments.

For comfortable equipments.

For Automotive electronic equipment.
​HOW TO ORDER
MT

31

X

471

K

251

E

C

G

PDC
Family

Size

Dielectric

Capacitance

Tolerance

Rated
Voltage

Packaging

Thickness

Control
Code

Table 1

Table 2

Table 3

Table 4

Table 5

Table 6

Table 7

Table 8

Table 9
| | |
| --- | --- |
| Table1 | PDC Family |
| code | Description |
| MT | Automotive Capacitor Qualified to AEC-Q200 |
Table 2
Size

Code

Description

Code

Description

Code

Description

03

0201(0603)

18

0603(1608)

31

1206(3216)

15

0402(1005)

21

0805(2012)

32

1210(3225)
Table 3

Dielectric Material Characteristics​

Code

Description

Code

Description

N

C0G

X

X7R
​​
Table 4

Capacitance Rule Code​

Code

Description

Code

Description

R47

0.47pF

102

102=10x102=1000pF

0R5

0.5pF

104

104=10x104=100nF

100

100=10x100=10pF

106

106=10x106=10μF
Table 5
Tolerance

Code

Description

Code

Description

Code

Description

A

±0.05 pF

I

-10% ~ 0%

Q

±0.03 pF

B

±0.10 pF

J

±5 %

Z

-20% ~ +80%

C

±0.25 pF

K

±10 %

X

+10%~+20%

D

±0.50 pF

L

0% ~ +10%

F

±1 %

M

±20 %

G

±2 %

N

-5% ~ +10%

H

±3 %

P

±0.02 pF
Table 6

Rated Voltage

Code

Description

Code

Description

Code

Description

6R3

6.3Vdc

500

50Vdc

401

400Vdc

100

10Vdc

101

100Vdc

501

500Vdc

160

16Vdc

201

200Vdc

631

630Vdc

250

25Vdc

251

250Vdc

102

1000Vdc
Table 7

Capacitance Rule Code​

Code

Description

Code

Description

B

Bulk

T

Tray package

E

Tape and 7" Reel, Embossed Tape

P

Tape and 7" Reel, Paper Tape

K

Tape and 10" Reel, Embossed Tape

D

Tape and 10" Reel, Paper Tape

L

Tape and 13" Reel, Embossed Tape

G

Tape and 13" Reel, Paper Tape
Table 6
Thickness Description

Code

Description

Code

Description

Code

Description

A

0.60 ± 0.10 mm

I

1.25 ± 0.20 mm

Q

0.50+0.02/-0.05 mm

B

0.8 + 0.15/-0.10 mm

J

1.15 ± 0.15 mm

R

3.10 ± 0.30 mm

C

1.25 ± 0.10 mm

K

0.50 ± 0.20 mm

S

0.80 ± 0.07 mm

D

1.40 ± 0.15 mm

L

0.30 ± 0.03 mm

T

0.85 ± 0.10 mm

E

1.60 ± 0.20 mm

M

0.95 ± 0.10 mm

U

0.50 ± 0.10 mm

F

2.00 ± 0.20 mm

N

0.50 ± 0.05 mm

V

0.20 ± 0.02 mm

G

2.50 ± 0.30 mm

O

3.50 ± 0.20 mm

X

0.80 ± 0.10 mm

H

2.80 ± 0.30 mm

P

1.60 +0.3/-0.10 mm

Z

0.25 ± 0.03 mm
| | |
| --- | --- |
| Table9 | Special Control Code |
| code | Description |
| G | RoHS Compliant |
| Q | Surface Coating (size 1206~2225) |
---
MT 系列
汽車通用多層陶瓷電容器
描述
AEC-Q200 尺寸 0201~1210,C0G/X7R,10Vdc~1000Vdc
簡介

多層陶瓷電容器(MLCC)由導電材料和電極組成。為了製造芯片型表面黏著技術(SMT)並實現微型化、高密度和高效率,使用陶瓷電容器。
PDC的MT系列MLCC由X7R介電材料製成,提供高電氣精度、穩定性和可靠性的產品。此外,MT系列MLCC在質量控制方面受到嚴格控制,以確保在汽車應用中的質量性能,並且符合AEC-Q200的質量要求。
特點
提供多種尺寸的選擇(從0201到1210)。

在給定尺寸下擁有高電容值。

具有無鉛端子的電容器(純錫)。

MT系列符合AEC-Q200的要求。
應用
用於導航和信息設備。

用於娛樂設備。

用於舒適設備。

用於汽車電子設備。
如何訂購
MT

31

X

471

K

251

E

C

G

PDC
家族

尺寸

介電體

電容

容差

額定電壓

封裝

厚度

控制碼

Table 1

Table 2

Table 3

Table 4

Table 5

Table 6

Table 7

Table 8

Table 9
| | |
| --- | --- |
| Table1 | PDC 家族 |
| code | Description |
| MT | Automotive Capacitor Qualified to AEC-Q200 |
Table 2
尺寸

Code

Description

Code

Description

Code

Description

03

0201(0603)

18

0603(1608)

31

1206(3216)

15

0402(1005)

21

0805(2012)

32

1210(3225)
Table 3
介電體材料特性

Code

Description

Code

Description

N

C0G

X

X7R
​​
Table 4
電容規則碼

Code

Description

Code

Description

R47

0.47pF

102

102=10x102=1000pF

0R5

0.5pF

104

104=10x104=100nF

100

100=10x100=10pF

106

106=10x106=10μF
Table 5
容差

Code

Description

Code

Description

Code

Description

A

±0.05 pF

I

-10% ~ 0%

Q

±0.03 pF

B

±0.10 pF

J

±5 %

Z

-20% ~ +80%

C

±0.25 pF

K

±10 %

X

+10%~+20%

D

±0.50 pF

L

0% ~ +10%

F

±1 %

M

±20 %

G

±2 %

N

-5% ~ +10%

H

±3 %

P

±0.02 pF
Table 6
額定電壓

Code

Description

Code

Description

Code

Description

6R3

6.3Vdc

500

50Vdc

401

400Vdc

100

10Vdc

101

100Vdc

501

500Vdc

160

16Vdc

201

200Vdc

631

630Vdc

250

25Vdc

251

250Vdc

102

1000Vdc
Table 7
電容規則碼

Code

Description

Code

Description

B

Bulk

T

Tray package

E

Tape and 7" Reel, Embossed Tape

P

Tape and 7" Reel, Paper Tape

K

Tape and 10" Reel, Embossed Tape

D

Tape and 10" Reel, Paper Tape

L

Tape and 13" Reel, Embossed Tape

G

Tape and 13" Reel, Paper Tape
Table 6
厚度描述

Code

Description

Code

Description

Code

Description

A

0.60 ± 0.10 mm

I

1.25 ± 0.20 mm

Q

0.50+0.02/-0.05 mm

B

0.8 + 0.15/-0.10 mm

J

1.15 ± 0.15 mm

R

3.10 ± 0.30 mm

C

1.25 ± 0.10 mm

K

0.50 ± 0.20 mm

S

0.80 ± 0.07 mm

D

1.40 ± 0.15 mm

L

0.30 ± 0.03 mm

T

0.85 ± 0.10 mm

E

1.60 ± 0.20 mm

M

0.95 ± 0.10 mm

U

0.50 ± 0.10 mm

F

2.00 ± 0.20 mm

N

0.50 ± 0.05 mm

V

0.20 ± 0.02 mm

G

2.50 ± 0.30 mm

O

3.50 ± 0.20 mm

X

0.80 ± 0.10 mm

H

2.80 ± 0.30 mm

P

1.60 +0.3/-0.10 mm

Z

0.25 ± 0.03 mm
| | |
| --- | --- |
| Table9 | 特殊控制碼 |
| code | Description |
| G | RoHS Compliant |
| Q | Surface Coating (size 1206~2225) |
文件:
MT Series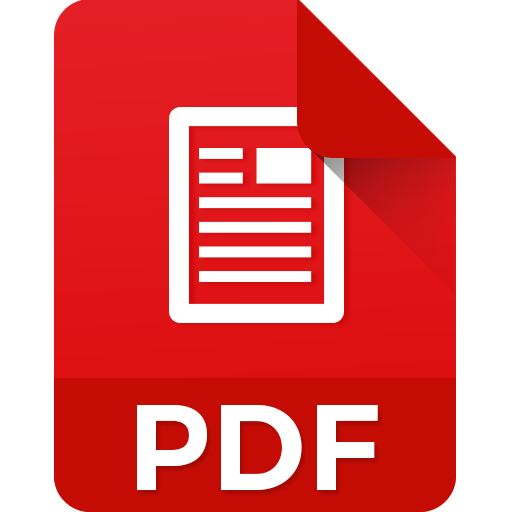 ---